Red Wolf Mission - Cozy and warm jogging suit
🐺

Stay cozy and help save wolves.

Wear this jogging suit with pride, knowing that with your purchase, you are contributing to protecting and preserving the future of endangered wolves worldwide.

A portion of the proceeds from selling this jogging suit will go towards saving wild wolves and providing food and other necessities to keep these beautiful animals happy, healthy, and protected from hunting.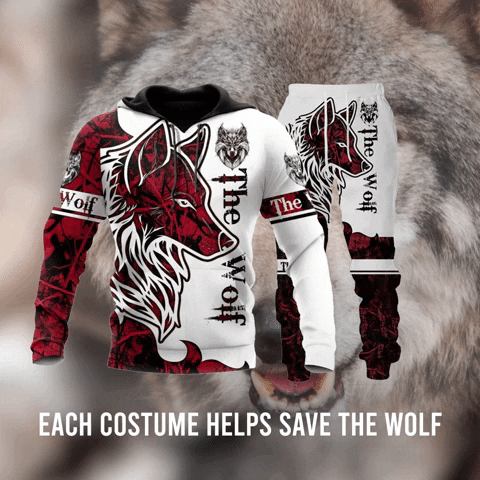 This jogging suit is soft and cozy and highly well-fitting, and you'll be proud of yourself for supporting such an important cause.
Soft and cozy material
Well-fitting design
Supports a good cause
30-day money-back guarantee
Limitations:  This offer is only valid for a limited time while supplies last. Don't miss out on this opportunity to stay warm, look stylish, and support a great cause.
Order your Red Wolf Mission jogging suit today and enjoy 50% off. You'll be able to stay warm, look great, and support a good cause, all in one purchase.
If you are unsatisfied with your purchase, let us know within 30 days, and you will receive a hassle-free refund.